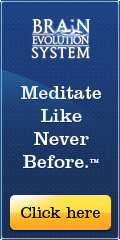 Home > Psychic 101 > Article
Personal Power Through Awareness
In this book, Orin the entity channeled by Sanaya Roman, explains us how we can build better relationship by learning to be sensitive to our energy and other people energy . Orin gave us a lot of techniques to be sensitive to our own energy, if you find yourself being drained by the environment or other people, may be you are too sensitive and it can be good for you to learn to handle that energy. The techniques in the book aren't energy-work based , they are simple questions to help you to have a greater awareness. Basically, Orin encourage us to pay more attention and to be more focused.
In the second part of the book, Orin encourage you, to explore, who you are and what is your inner image of yourself. The purpose of this part seem to learn to be aware of who we are to better understand the self and involve our inner image. In the last part of the book, Orin explains how you can use telepathy, inner guidance, intuition for the better in your life. This is a book highly recommended for anyone interested in telepathy and understanding the effect of our thoughts on others. Often, we dislike or like people for no apparent reasons, but then there is a deeper meaning to this reaction, it's in connection with our aura and energy level. This book help to understand such phenomenas.
Personal Power Through Awareness

This accelerated step by step course in sensing energy is taught by Orin. A wise gentle spirit teacher. Using these easy-to-follow processes, thousands have learned to create immediate and profound changes in their relationships, their self-images and their ability to be loved.
blog comments powered by
Follow @psychic101com on Twitter
Guided meditation