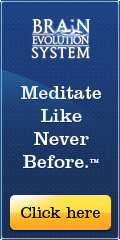 Home > article>
Learn to control your psychic powers
It is not rare to encounter among the psychics those that are unbalanced and impractical. In fact, many newly psychic person are experiencing difficulty to stay balanced some of them are afraid of their psychic power. If you have precognition ability you are may be scared to perceive a terrible disaster that will happen to your loved one or if you have some psychokinesis ability you are may be terrified to burn your house with your simple will.
There is way to grow with psychic powers and staying well balanced. You can use an affirmation for that purpose, affirm :
My Divine Psychic Powers bring me peace and harmony,I use them for my good and the good of others.
Make your own affirmations, if you use your intuition you can come up with very good affirmations. If you want to grow balanced with your psychic power, it is necessary to make a vacuum. Clean your house, keep it as clean as you can, it is important to not keep psychic garbage that will influence you in the wrong direction. Donate all the stuffs in your house that your are not going to use again. If you haven't used something in the last twenty-four months chance are that you will never use it again.
blog comments powered by
Follow @psychic101com on Twitter
Guided meditation