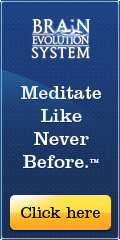 Home >
Angel Oracle Card Divination
Doreen Virtue published a deck of angel cards for divination, the deck is very simple to use and more important than everything. It works , and It works well. Always accurate I'm always amazed by the accuracy I get.
The deck I have is called Healing with Angels, composed of 44 cards.
Easy to use, you relax, I use candle and soothing music to create a magic and ritual atmosphere. You connect with your angels or spirit guides and then ask a question. If you don't know what to ask , you can ask the generic question "Please show me anything I need to know ". I think that question is very powerful and always gives good insight. You will be guided to choose a particular number of cards. Then you put down the cards, the first card that you lay out (to your left) refer to your immediate past, something you have been involved during the past months or weeks. The next card (to the right of the first card) represent your life present situation and thought patterns. The next card represent your immediate future. Each card to the right subsequently talks about future events in the next 3 months. It is a great deal of fun, to play with this deck of card, it always ever give meaningful insight. After, my first few attempts, I still couldn't believe it. I was forced to admit , it does work, I invented a girlfriend at my house to try the angel cards, I gave instruction to my friend and she did her own accurate reading with the deck. If you are new in divination by all mean get a copy of this deck, this is an excellent starting point, you will not get discouraged because you will immediately see good results.
You can get the Oracle cards Decks at Amazon.com
blog comments powered by
Follow @psychic101com on Twitter
Guided meditation